Emyna,
The Rock Queen  can be found working with many
special programs

:

Women Who Rock For Kids  —- New Logo
We will be planning our WWR4K  Music Programs Now
We are looking for Musicians and Artist that want to get involved helping kids get acquainted with musical instruments and the joy of music in their lives.
ATTENTION ALL FEMALE MUSICIANS
Female Musicians wanted to work with Women Who Rock For Kids,
a not-for-profit organization consisting of women.
The women will perform, as well as work with children,  providing music educational experiences including camps, workshops and conferences, recording and scholarship opportunities.
Women Who Rock for Kids (WWRFK), was founded in 2011 by rock singer, songwriter and guitarist, Emyna The Rock Queen (www.therockqueen.com)
WWRK is determined to give EVERY child the opportunity to experience music.
All Musicians are welcome.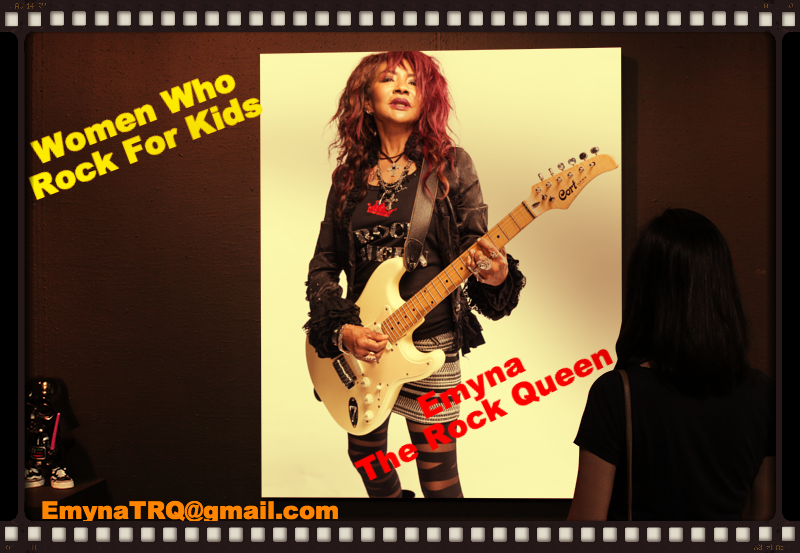 The Desire To Promote Music To Kids Is Universal
We Can Make A Difference When We Get Involved – 2018 —   
We are hoping many of our talented musiciana from All Types of Music will share their knowledge
Music Brings Joyful Connections Like Nothing Else!
To Stay Up To Date – Sign Up Below
See Below!  Contact Us Today!
Don't Miss Our Planning Workshop In
***********************************************************

Be Sure To Contact Us To Learn More
Contact: [contact-form-7 id="119″ title="Contact form 1″]
The Rock Queens Now !!
Be sure to watch below!
Rock Queens Now is an international TV and online Music magazine Show for Women with a commitment to be the platform to profile and promote artists. Our mission is to provide information on the business of music, total wellness and motivate and stimulate your crafts at any level and to build the concept that the total woman is a Rock Queen.  The format includes guests, performances, videos and music.