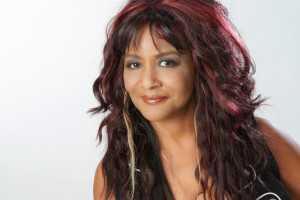 Rock singer, songwriter and guitarist Emyna the Rock Queen is breaking all the rules in an industry that often relegates artists, particularly women, to the back burner. The Rock Queen is just as beautiful, edgy and rockin as any MTV vixen currently topping the charts. Born in Houston Texas, Emyna started her career early being the only daughter of music teacher. Later she grew artistically and professionally as an opening act for Grammy Award winners Chaka Khan and as a performer with members of the multi-platinum Def Leppard.
More recently, she has been recognized by the Billboard World Song Contest and placed 2nd in the international 100% Music Song Contest for her newest single "Rise." She kicks off the Australian leg of her 2012 world tour this summer. The Rock Queen has graced stages throughout the nation with her albums Runaway, Get Me Out of Here & Rock Queen.
Always moving forward, the energetic songstress decided to harness her years of life experience to help others. Emyna is the founder of two outreach programs, Woman Who Rock for Kids, developed for children with an interest in music, and Legacy in Sound, a one – woman historical show of women in Rock & Roll.
As if that weren't enough to keep the rock queen busy, she also launched an eco – friendly line of clothing called Rock Queen Wear and started her own record label, Starshine International Records. Additionally, she is currently developing empowerment workshops for women. Emyna the Rock Queen is determined to leave her mark not only in the music industry but also in her community.