Emyna, The Rock Queen  can be found working with many

special programs

:
The Rock Queens Now !!          
Be sure to watch below!
Rock Queens Now

is an international TV and online Music magazine Show for Women with a commitment to be the platform to profile and promote artists. Our mission is to provide information on the business of music, total wellness and motivate and stimulate your crafts at any level and to build the concept that the total woman is a

Rock Queen. 

The format includes guests, performances, videos and music.  
Women Who Rock For Kids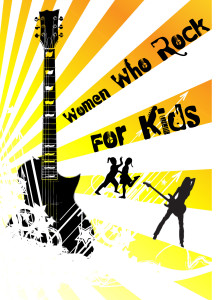 ATTENTION ALL FEMALE MUSICIANS
Female Musicians wanted to work with Women Who Rock For Kids,
a nonprofit organization consisting of women.
The women will perform, as well as work with children,  providing music educational experiences including camps, workshops and conferences, recording and scholarship opportunities.
Women Who Rock for Kids (WWRFK), was founded in 2011 by rock singer, songwriter and guitarist, Emyna The Rock Queen (www.therockqueen.com)
WWRK is determined to give EVERY child the opportunity to experience
an instrument and learn the art of music.
All Female musicians are welcome.
For more information please contact us:
***********************************************************
Be Sure To Enjoy Emyna's Legacy In Sound Performance-
Legacy in Sound 
gives tribute to some of my favorite, all-time artists.
Bessie Smith
Big Mama Thornton
Tina Turner
Memphis Minnie
Thanks For Visiting!
Emyna 
For "Legacy In Sound" Booking Information:
Contact: